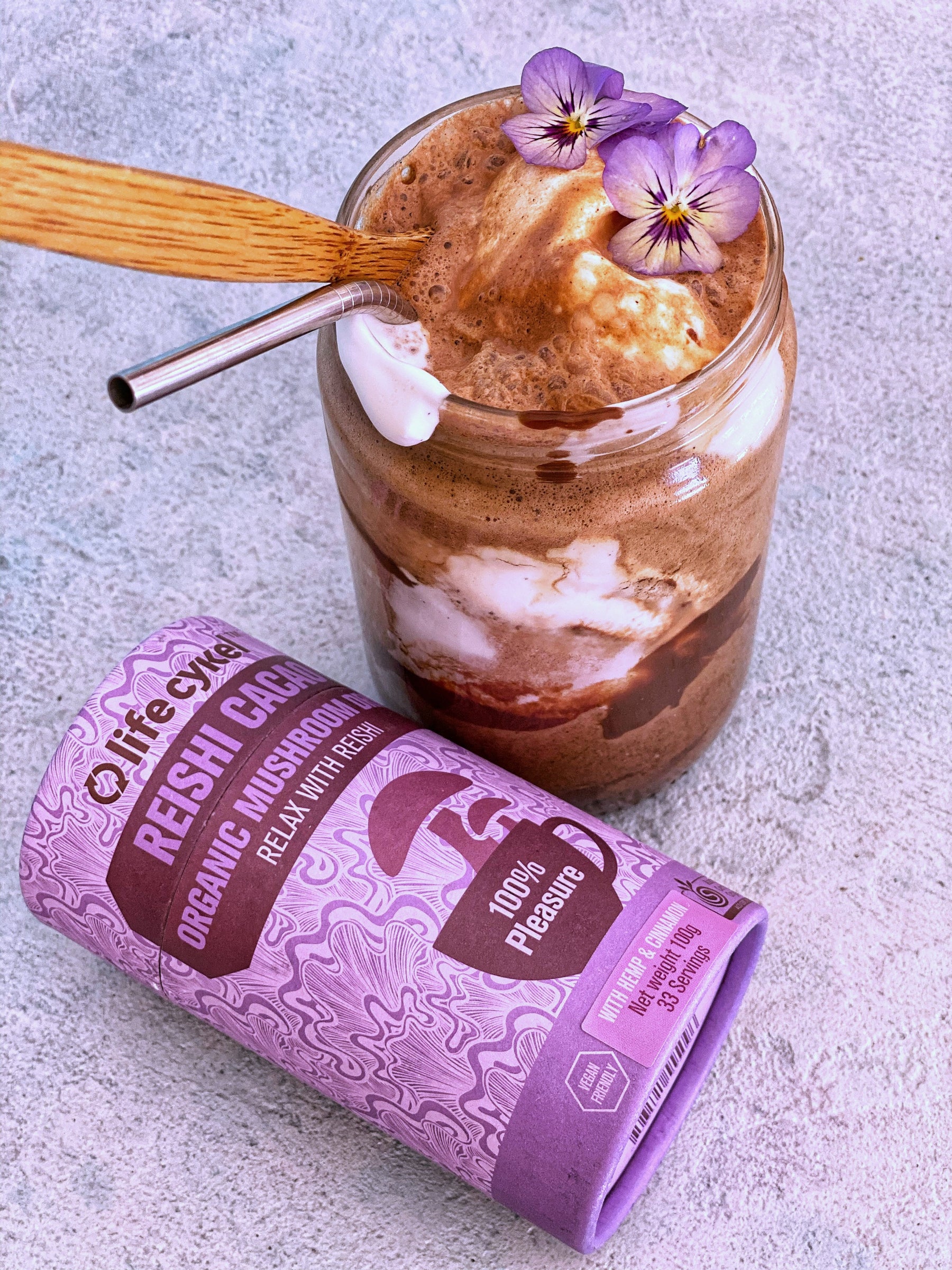 Iced Reishi Cacao
Delicious, and simple to make! 
Ingredients:
1 tbsp Life Cykel's Reishi Cacao Powder 
2 cups plant based milk 
3 dates 
1 tsp vanilla 
1 cup ice 
2 scoops coconut ice cream 

Chocolate hazelnut butter (optional, to serve)
Method:
Blend everything except the ice cream and hazelnut butter in a blender.
Prepare a glass, by spreading chocolate hazelnut butter around the edges with the back of a spoon, then scoop ice cream in.
Pour the Reishi cacao mixture on top, and enjoy!