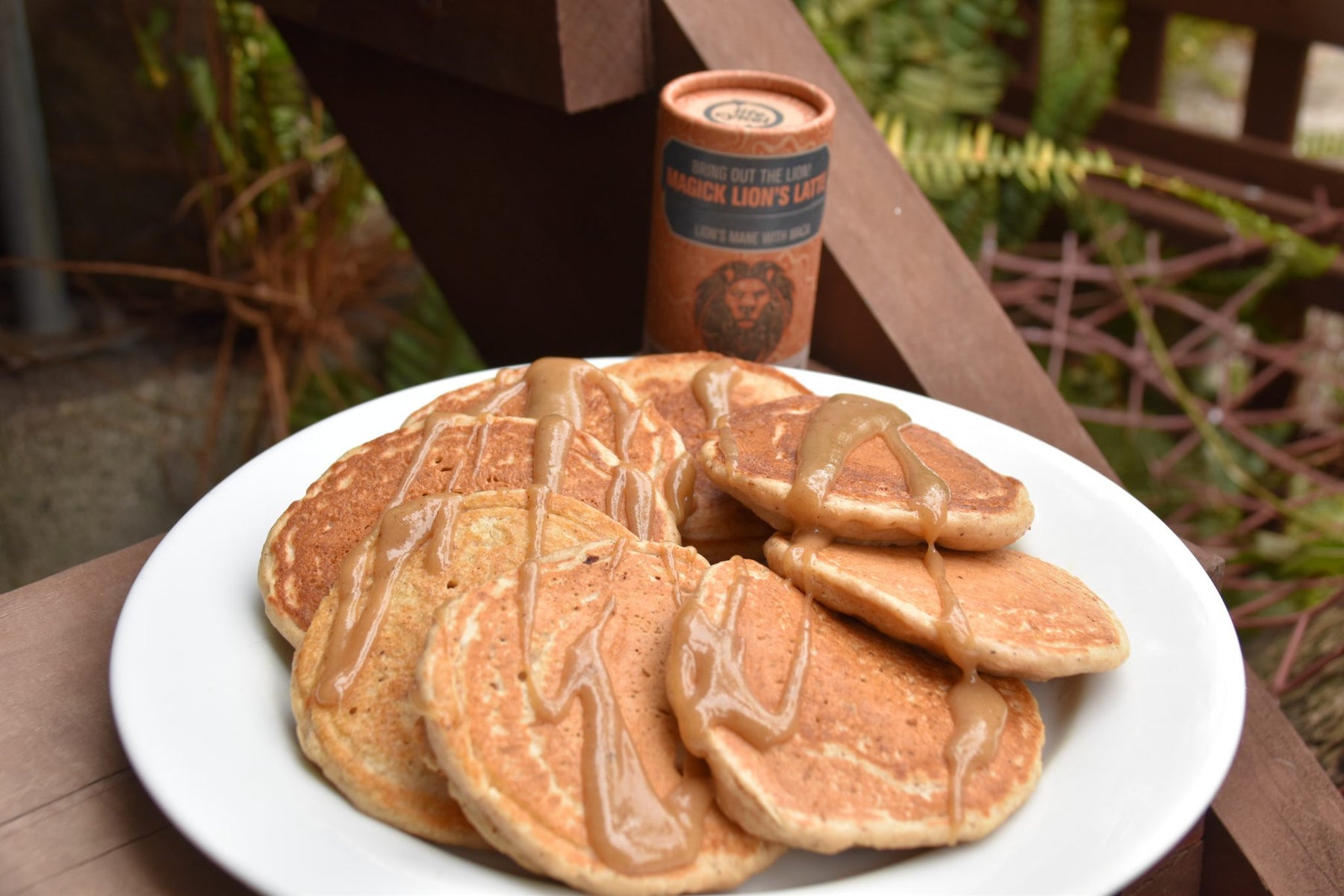 Lion's Mane Pancake Recipe
Who doesn't love pancakes? And now they can fuel your brain at the same time as satisfy your cravings by infusing them with our Lion's Mane Latte and drizzling them with Lion's Mane Caramel sauce...😋
LION'S MANE PANCAKES
INGREDIENTS
1 ¼ cups wholemeal self-raising flour
 2 tablespoons raw sugar
1 cup milk of choice
1 teaspoon baking powder
2 ½ teaspoons Life Cykel Lion's Mane Maca
PROCESS
Place all ingredients in a bowl. Whisk well to combine. The mixture needs to be thick but still able to be poured.

Place ¼ cups of mixture on a greased or non-stick pan that has been pre-heated on low to medium heat. Cook on each side until golden.
CARAMEL LION'S MANE SAUCE
INGREDIENTS
2 tablespoons maple syrup
2 tablespoons tahini
1 teaspoon Life Cykel Lion's Mane Latte
PROCESS
Combine all ingredients and mix well. Drizzle over your Lion's Mane Pancakes. 
Don't forget to share photos of your Lion's Mane recipes with us on Facebook or Instagram!