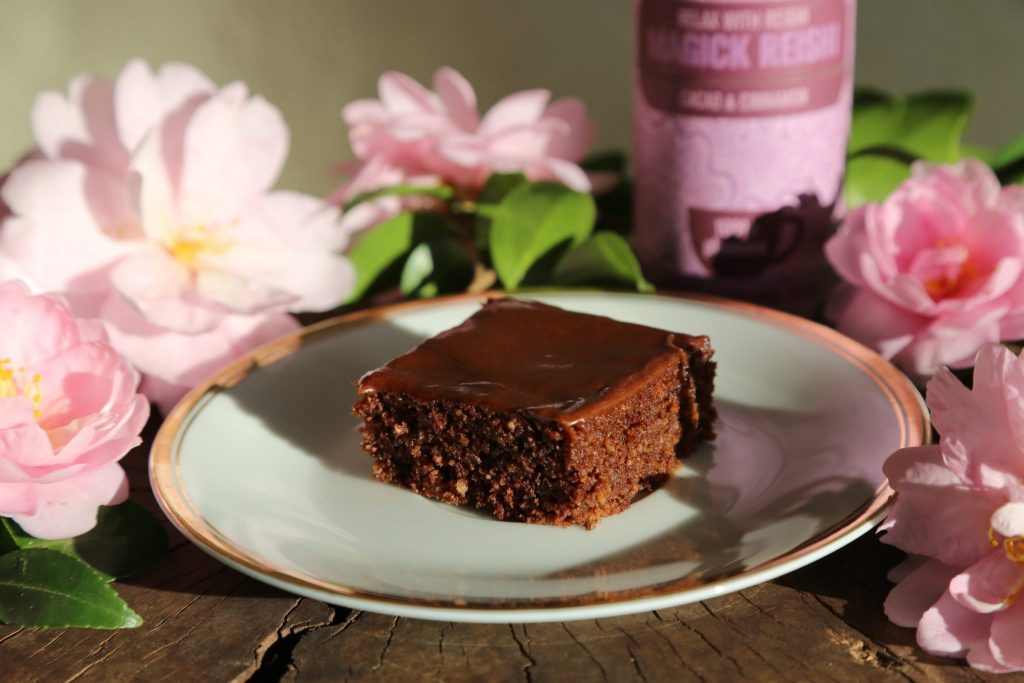 Organic Reishi Brownies
BROWNIES MADE WITH OUR CACAO REISHI POWDER… A MATCH MADE IN HEAVEN :)
These brownies are not overly sweet and very delicious with a lovely texture created by the paleo flour.
INGREDIENTS
Brownies
175g butter (coconut for vegan)
100g raw sugar
1 tsp vanilla essence
3 eggs (chia eggs/egg replacer for vegan)
6 tbsp cacao powder
pinch of salt
110g paleo flour (The Monday Food Co)
1 tbsp

 Organic Cacao Reishi

1 tsp baking powder
Icing
75g softened butter (coconut for vegan)
1 tbsp cacao powder
1 tbsp Organic Cacao Reishi
1 tsp vanilla essence
2 tbsp raw honey or agave syrup
40g icing sugar
METHOD
Preheat oven to 180C. Grease 20×20 baking tin. Melt butter in medium size saucepan. Mix in sugar, vanilla essence and eggs. Next, mix in cacao and Caco Reishi powder, salt, paleo flour and baking powder until well combined. Pour mixture in baking tin and bake for 20 minutes or until done. Be careful not to overbake.
For the icing, mix ingredients until well combined. Let the brownie cool down a bit, then spread icing on top. Slice into 16 squares.