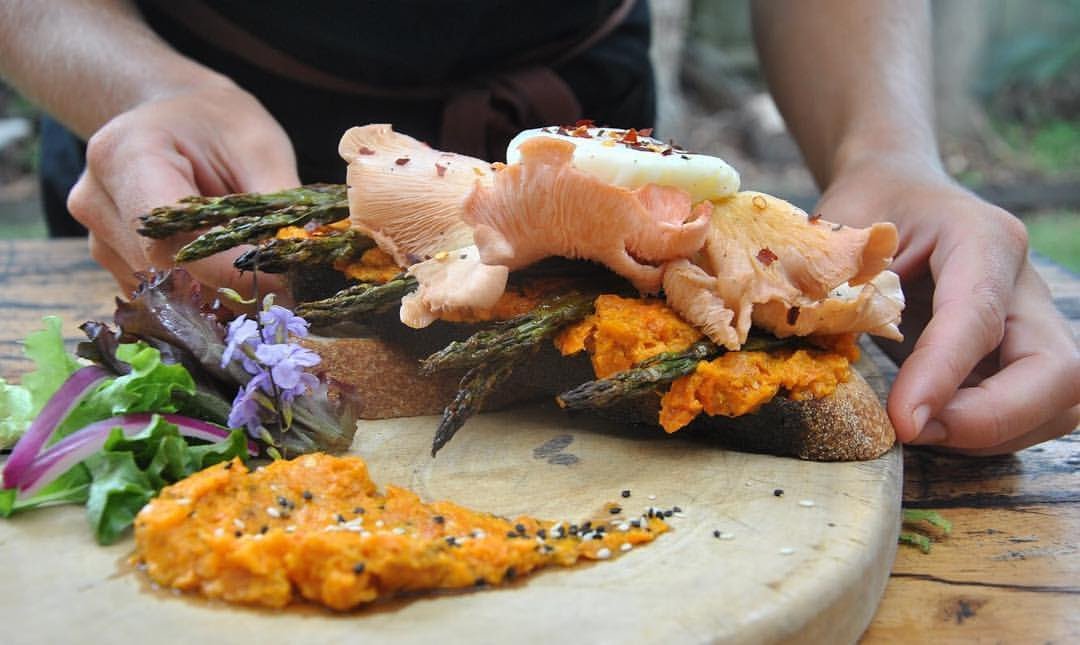 PINK MUSHROOM BRUSCHETTA w/ homemade carrot mayonnaise
ARE YOUR VALENTINE'S PINK MUSHROOMS READY TO HARVEST? HERE'S AN EASY AND DELICIOUS IDEA FOR A RECIPE!
INGREDIENTS
Your awesome fresh harvested

 Pink Oyster Mushrooms

2 Slices of Sour Dough
1 Carrot
1 Bundle of Asparagus
1 Garlic Clove
2 Eggs
Chilli Flakes
Salt & Pepper Q/n
Olive Oil Q/n
Thyme Q/n
PROCESS
Roast your asparagus and saute your perfectly pink mushies in a smoking hot pan with minced garlic, salt and pepper until smooth but not overcooked.
Boil some water with white vinegar and place your eggs until poached.
Toast and serve the sourdough, spread the carrot mayo, then the asparagus and the pink oyster mushies. To complete place your eggs on top and sprinkle some chilli flakes.
For the carrot mayonnaise: Cut the carrot into strips, add some olive oil, salt, pepper and thyme and roast them in the oven until golden. Then process them until you have a smooth paste.
Don't forget to share photos of your #LifeCykel Mushroom Recipes with us @lifecykel on Facebook or Instagram!