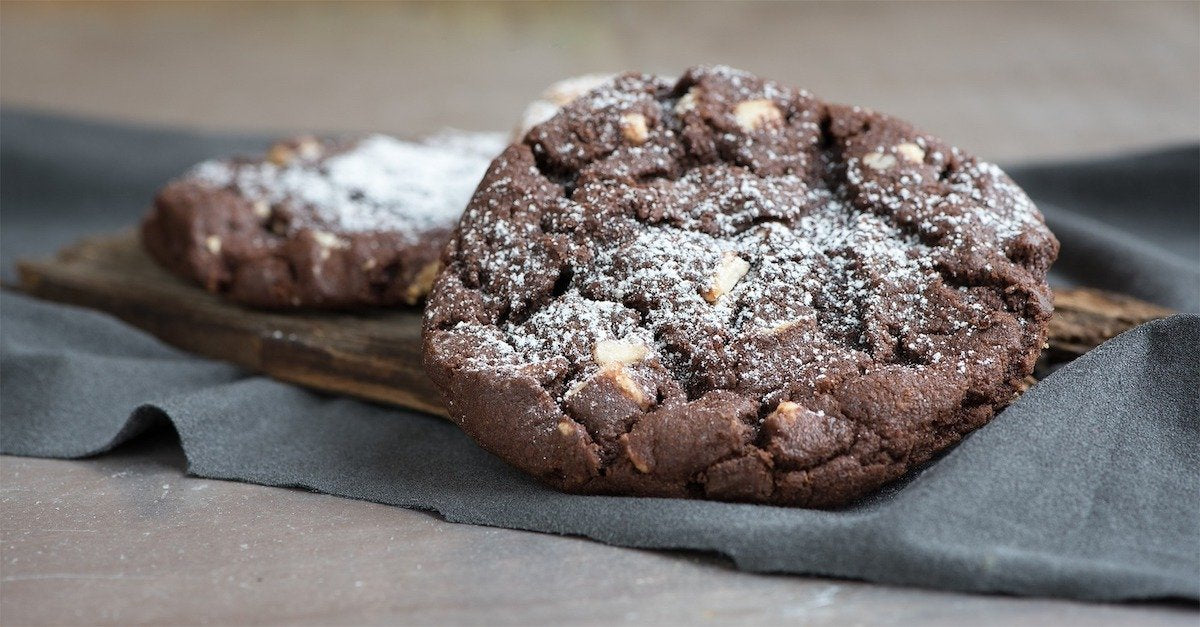 Vegan dark chocolate Reishi mushroom cookies
Though functional mushrooms are gaining popularity across the world, introducing them into your daily diet can still prove to be a bit of a challenge for people.
We would hate to see your mushroom products get lost in the back of your pantry, so we have some ideas to help.
We want to help make it as easy and as tasty as possible by providing you with a delicious vegan chocolate reishi mushroom cookie recipe!
These delicious cookies are about as good as a cookie can get for you. And what's even greater about them, is that they only take about 20 minutes to make!
Get ready for a taste explosion of chocolatey goodness in your mouth.
Ingredients:
How to make: 
• Preheat your oven to 350°C.
• Mash your bananas up into a bowl.
• Add the rest of your ingredients and continue to stir until the ingredients are soaked into the flour.
• Lightly grease a cookie pan with coconut oil or an oil of your choice, and then begin to place spoonfuls of dough onto it.
• Gently press down with a fork until cookies are about 1/2-inch thick.
• Bake for 15 minutes, or until the cookies look slightly crispy.
• Allow to cool – or don't – and then enjoy!
Find out more about reishi mushrooms on our mushroom blog!
These statements have not been evaluated by the Food and Drug Administration or the Therapeutic Goods of Australia. This information is not intended to diagnose, treat, cure or prevent any disease.