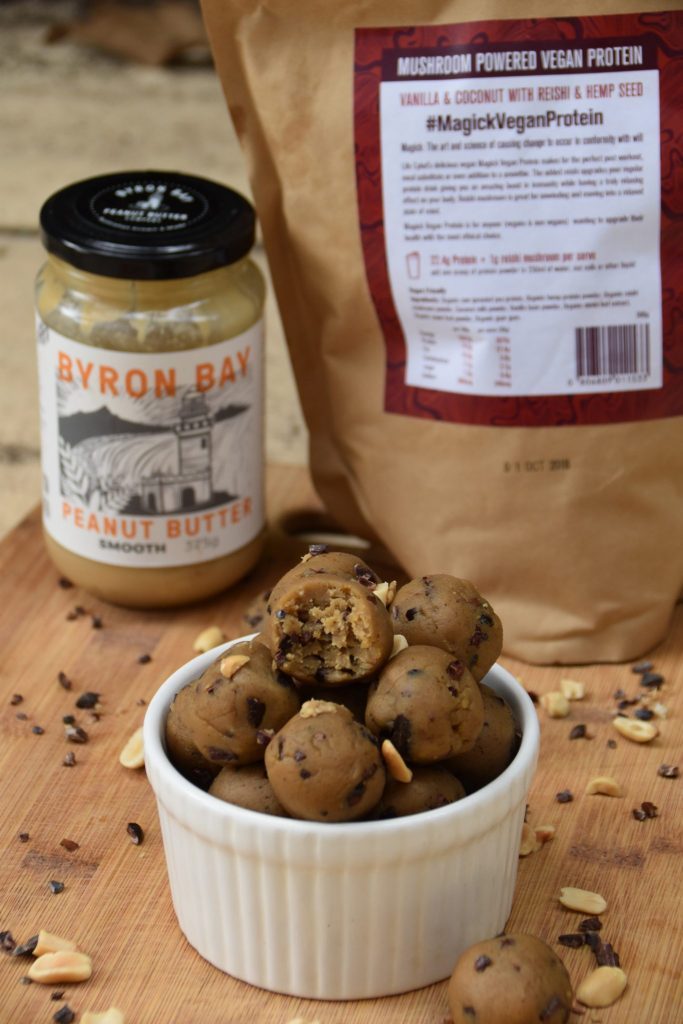 Vegan Protein Cookie Dough Balls
These vegan balls are so delicious yet so healthy! Not to mention super easy to make 😊 the perfect snack to share at a party. Or to eat at home without any regrets but with all the benefits of reishi mushroom from our vegan protein powder.
INGREDIENTS
1 x 400g tin chickpeas, rinsed, drained, skins removed
½ cup peanut butter
½ cup (3 scoops) Life Cykel Vegan Protein
2 tablespoons liquid sweetener (maple syrup, rice malt syrup, honey)
1 teaspoon vanilla extract
1/3 cup chocolate chips or cacao nibs
METHOD
Blend chickpeas until smooth.

Add in protein powder, syrup peanut butter and vanilla.
Blend until smooth.
Mix in chocolate chips and combine well.
Roll into balls. Refrigerate until firm.
Bon appetit! Don't forget to share photos of your vegan protein recipes with us on Facebook or Instagram!