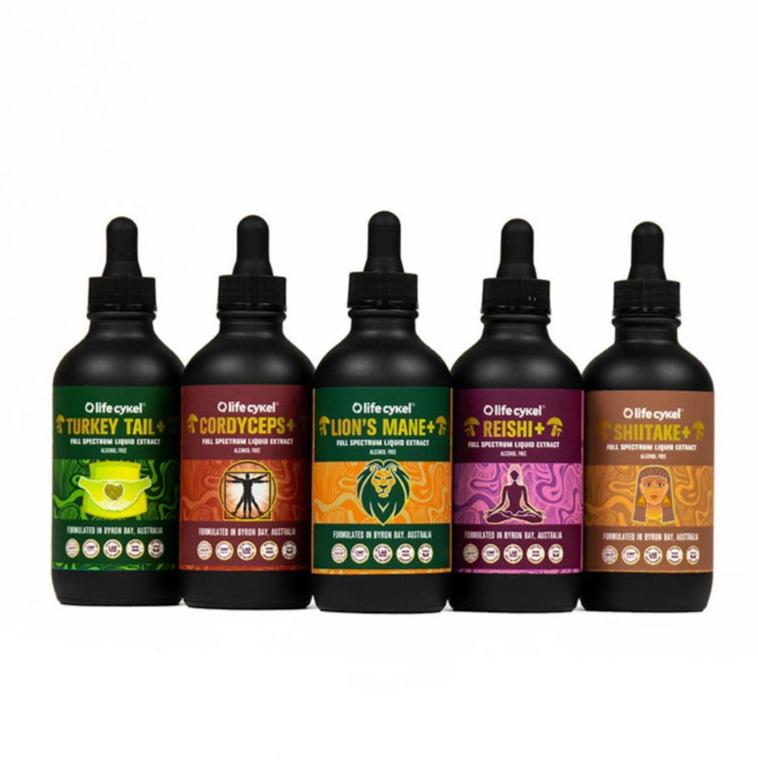 Professional Biohacker Set®


ENERGY 

• 

SLEEP 

• 

FOCUS 

• 

IMMUNITY 

• 

HAIR, SKIN & NAILS*
The Ultimate Professional Biohacker Value Pack



The Original Biohacker Set® includes the following Double Liquid Extracts: 

• Lion's Mane
• Cordyceps
• Turkey Tail
• Reishi
• Shiitake

Each Biohacker Set comes in a stunning box to keep your extracts safe. Also included: full guide on each mushroom in the set, suggested schedule and how to use them.

Our Double Liquid Extracts are alcohol based and engineered in our labs in Australia and USA using a unique double extraction process, they are full spectrum which means that we use both the mushroom fruiting bodies and the mycelium in our extraction process to create a well-rounded, high quality product.

All of our Double Liquid Extracts are infused with Australian native Kakadu Plum, known to have the highest content of vitamin C gram for gram than any other fruit in the world.

All of our liquid extracts are:

• Non GMO
• Vegan friendly
• Gluten Free
• Include Australian wild harvested Kakadu plum

The company offers a money-back guarantee if you are not completely satisfied within the first 7 days of receiving it. Customers need to send the full product back to our address at the customer's cost.

READ MORE
Original Price
Rs. 17,500.00
Current Price
Rs. 14,000.00