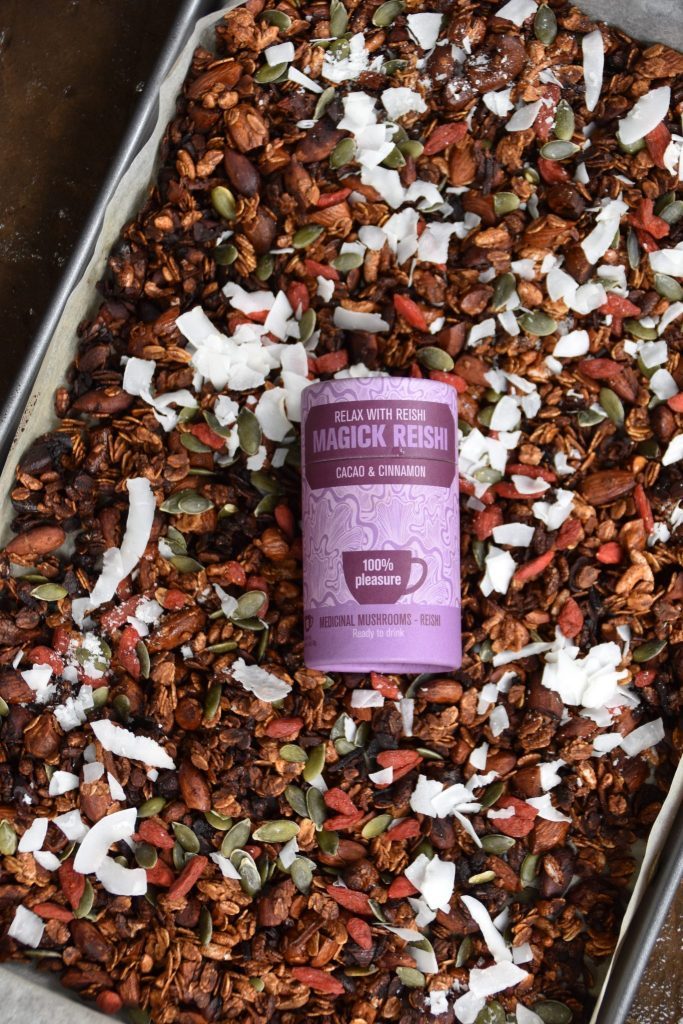 Chocolate Cinnamon Reishi Muesli
Make your own Cacao Reishi muesli, it's easier and quicker than you think! Plus you get all the benefits from the amazing Reishi mushroom 🍄✨ with this recipe you can start every morning with this mushroom power in a delicious way:
INGREDIENTS
1 ½ cup oats
1 ½ cup mixed nuts, chopped
¼ cup shredded coconut
1 cup puffed rice
3 teaspoons Life Cykel Cacao Reishi powder 
¼ cup liquid sweetener of choice, mixed with a dash of water to thin
Salt, to taste
PROCESS
Mix all ingredients together in a bowl until well combined.

Bake at 180˚C for 10-20 minutes or until golden and crispy.
If desired, once cooked top with dried fruit or seeds, such as goji berries and pepitas.
Serve with milk of your choice, sprinkle on top of a smoothie bowl or enjoy with yogurt and fresh fruit.
Don't forget to share photos of your Lion's Mane porridge with us on Facebook or Instagram!